Here's a recap from our 2018 Inforum speed session. Check back for details on what we're doing during Inforum 2019 in New Orleans.
Visit ROI's Thought Leadership site for content including webinars, videos, eBooks, whitepapers, and other materials filled with knowledge to help you succeed in your initiatives!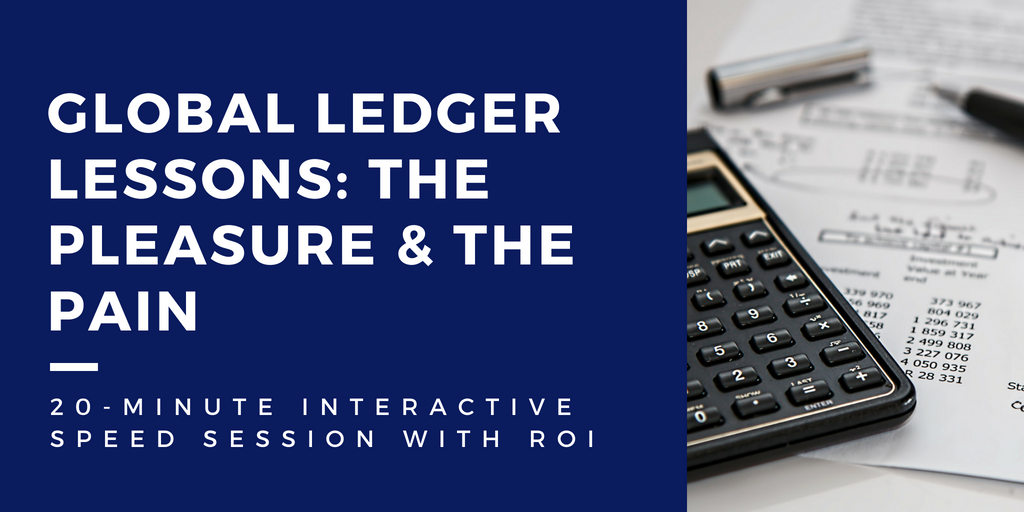 Have you used Inforum's agenda builder yet to prioritize your participation in the 750+ education sessions and presentations?
Did you know that Inforum Healthcare sessions have been approved for up to 7.5 continuing education (CE) hours for use in fulfilling the continuing education requirements of the Certified Professional in Healthcare Information and Management Systems (CPHIMS) or the Certified Associate in Healthcare Information and Management Systems (CAHIMS)?
Well, there is 1 Speed Session that you DON'T WANT TO MISS!
FSM-003SSP - Global Ledger lessons: The Pleasure & the Pain. ROI Healthcare Solutions is hosting a 20-minute, interactive speed session called: Global Ledger Lessons: The Pleasure & The Pain.
Led by Donna Booth and Diana Van Blaricom, this session is designed to make this time worth every second! Come join us on Tuesday, September 25th from 3:30 – 3:50 pm in Theatre 3 and bring your friends!
Speed Session Description: Global Ledger is not easy; you need to work through the pain -- to understand what it takes to implement a Global Ledger from the team that is doing it with both CSF and GHR. These lessons learned will open your eyes to Modern Finance: The Function of the Future.