Webinar: Get Ready for a New Dimension with an Improved GL Structure
Join ROI's Director of Finance, Rick Ellis, in our CloudSuite Readiness on-demand webinar. Rick guides you through the following topics to help you prepare:
CloudSuite Readiness: Save time and money before your implementation efforts start
Start with the Chart: Visualize your destination and the roadmap to get there
Redesign Approach: Three critical phases to driving and completing a GL Redesign initiative
Five Commandments: ROI's principles to avoiding common pitfalls
A Real Example: See how a provider gained data efficiencies and prepared for CloudSuite by restructuring their GL
Next Steps: Turn these steps into action; engage ROI for tailored recommendations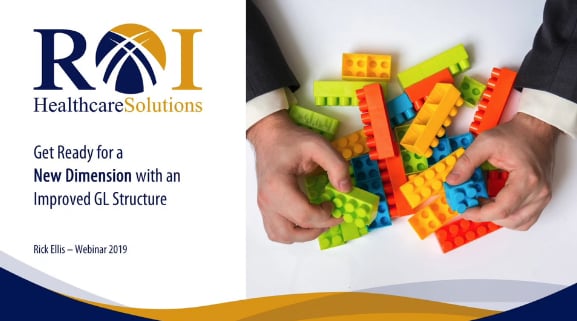 About Rick Ellis, Webinar Presenter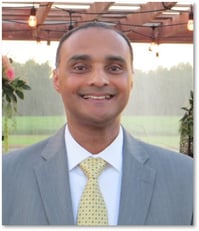 As a Director of Finance, Rick is CloudSuite Financials and S3 Certified with over 20 years of experience consulting with the Infor Lawson finance products. He has deep expertise in business analysis, application design and support, and testing core competencies.
Overall, Rick is a thought leader and reputable subject matter expert across many industries.
About ROI
ROI, founded in 1999, is a CloudSuite specialized, Birst-enabled Infor Alliance Partner and KLAS Category Leader that works with organizations to reduce costs, increase efficiency, create confidence, and drive success of planning, implementation, and optimization of Infor's ERP & BI solutions. Our philosophy about Infor solutions is centered around business transformation, user engagement, and tangible results created when our projects deliver high quality, team collaboration, timeliness, and a focus on the mission, vision, and values of each organization. Our hands-on experience is unprecedented, from legacy Lawson through CloudSuite Financials and HCM.
Our tailored approach spans the lifecycle of our clients' needs. We'll meet you wherever you are in your path to success.
Assess | Upgrade | Implement | Migrate | Optimize | Support
Hands-on Project Success for: Infor v9, v10, CloudSuite Financials, CloudSuite HCM, XM, Birst
Our dedicated and cohesive Infor practice is focused on planning, optimizing, and implementing the full suite of Infor healthcare applications. ROI has earned specialization credentials for Infor CloudSuite(TM) and two micro-verticals - Hospital & Health Systems and Extended Care Providers. Capabilities cover Operational Finance, Supply Chain Excellence, Human Capital Management, and Technology Automation. In addition to our Infor practice, ROI provides project management and application support services related to EHR and RTLS initiatives.