About the Whitepaper
Join ROI's VP of HIS Strategy and Services, Jeff Tennant, in this timely whitepaper. Healthcare organizations have a unique opportunity to help those individuals and families navigate the new reality of a post-COVID world, cope with the idea of seeking and securing viable payment options, such as Medicaid or another assistance program, or subsidizing COBRA premium payments for special circumstances or expensive medical procedures, in order to collect a much higher percentage of the typical bill amount for these services. Learn more about the challenge and what healthcare organizations can do to support their communities.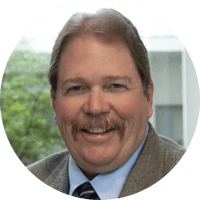 Meet Jeff
With over 20 years of IT consulting and services experience and a former Hospital CIO, Jeff's passion in business spans leadership, innovation, business development, quality. Over the course of his career, he has driven success through multi-million-dollar revenue cycle performance improvement services, revenue cycle gap analysis, remediation services, and population health strategy efforts focusing on appropriate workflow processes and industry best practices.
ROI Healthcare Solutions
ROI Healthcare Solutions is healthcare's trusted IT Services Partner, founded in 1999. We save clients time and money, creating clinical, operational, and financial excellence through ERP and EHR initiatives. ROI offers industry-centric project management, consulting, implementation. optimization, support, and staffing services. Our leadership is committed to delivering quality services with highly engaged team members to clients who appreciate long-term partnerships.
ROI gives life to our clients' mission and vision through optimizing processes, people, and technology. We are recognized by both Inc 5000 as a fast growing private company and Modern Healthcare as a Best Place to Work in Healthcare. ROI has been rated Best in KLAS within the KLAS Research's "Partial IT Outsourcing" category.