Presenter Spotlight
Diana Van Blaricom - VP, ERP Strategy @ ROI Healthcare Solutions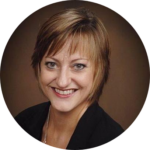 An industry-leading ERP executive with over 30 years of expertise traveling the globe to help organizations transform their business processes through advanced technologies. Diana helps customers create their technology roadmaps with pragmatic business process improvement, organizational strategy execution, leading practices, and change management techniques to improve user adoption.
Joe Van Denburg - ERP Senior Consultant, HCM @ ROI Healthcare Solutions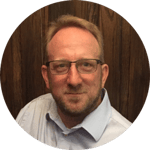 Joe has over 15 years of experience in Human Resources Management, HRIS, process automation, ETL data conversion, reporting, troubleshooting and support in S3 and Landmark.​ His technical proficiency includes Lawson HRIS HR/PR/BN, Oracle SQL, Lawson Business Intelligence, IPA (Rich Client admin and ProcessFlow development), MS Office Suite, and Crystal Reports. He is an Infor HCM Global HR Associate​ and Infor Process Automation Expert.
About ROI Healthcare Solutions
ROI Healthcare Solutions is healthcare's trusted IT Services Partner, founded in 1999. We save clients time and money, creating clinical, operational, and financial excellence through ERP, EHR, and Revenue Cycle initiatives. ROI offers industry-centric project management, consulting, implementation. optimization, support, and staffing services. Our leadership is committed to delivering quality services with highly engaged team members to clients who appreciate long-term partnerships.
ROI gives life to our clients' mission and vision through optimizing processes, people, and technology. We are recognized by both Inc 5000 as a fast growing private company and Modern Healthcare as a Best Place to Work in Healthcare. ROI has been rated Best in KLAS within the KLAS Research's "Partial IT Outsourcing" category and is a two-time KLAS category leader in "Business Solutions Implementation Services."