Speed Session: Move, Groove, & Improve
Ready to get to the heart of your users' needs to develop meaningful business requirements and get the greatest return on your technology investments? Join ROI's VP of ERP Strategy, Diana Van Blaricom, in our on-demand 4-minute speed session. Diana guides you through the following topics:
The steps to conduct your very own Move, Groove, and Improve workshop
How to keep participants on track so you're documenting the right requirements
The benefits of a Move, Groove, and Improve workshop
Want ROI to facilitate a Move, Groove, and Improve workshop for your organization? Contact us at
info@roihs.com
for more information.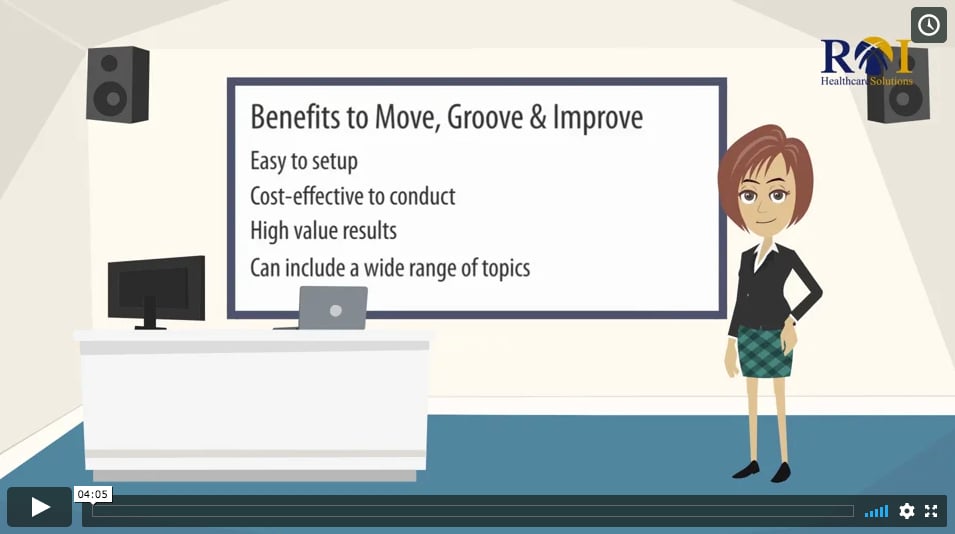 About Diana

Diana Van Blaricom, ROI's VP of ERP Strategy, is an industry-leading ERP executive with over 30 years of expertise traveling the globe to help organizations transform their business processes through advanced technologies. Diana helps customers create their technology roadmaps with pragmatic business process improvement, organizational strategy execution, leading practices, and change management techniques to improve user adoption.
About ROI
ROI, founded in 1999, is a CloudSuite specialized, Birst-enabled Infor Alliance Partner and KLAS Category Leader that works with organizations to reduce costs, increase efficiency, create confidence, and drive success of planning, implementation, and optimization of Infor's ERP & BI solutions. Our philosophy about Infor solutions is centered around business transformation, user engagement, and tangible results created when our projects deliver high quality, team collaboration, timeliness, and a focus on the mission, vision, and values of each organization. Our hands-on experience is unprecedented, from legacy Lawson through CloudSuite Financials and HCM.
Our tailored approach spans the lifecycle of our clients' needs. We'll meet you wherever you are in your path to success.
Assess | Upgrade | Implement | Migrate | Optimize | Support
Hands-on Project Success for: Infor v9, v10, CloudSuite Financials, CloudSuite HCM, XM, Birst
Our dedicated and cohesive Infor practice is focused on planning, optimizing, and implementing the full suite of Infor healthcare applications. ROI has earned specialization credentials for Infor CloudSuite(TM) and two micro-verticals - Hospital & Health Systems and Extended Care Providers. Capabilities cover Operational Finance, Supply Chain Excellence, Human Capital Management, and Technology Automation. In addition to our Infor practice, ROI provides project management and application support services related to EHR and RTLS initiatives.