About RevCycle Revelations Series
Join ROI's VP of HIS Strategy and Services, Jeff Tennant, in this six-part animated video interview series. Each video is loaded with helpful tips, industry knowledge, and Jeff's firsthand experience which will help any healthcare revenue cycle professional better meet their objectives. Topics include: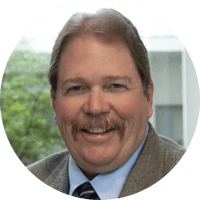 Meet Jeff
With over 20 years of IT consulting and services experience and a former Hospital CIO, Jeff's passion in business spans leadership, innovation, business development, quality. Over the course of his career, he has driven success through multi-million-dollar revenue cycle performance improvement services, revenue cycle gap analysis, remediation services, and population health strategy efforts focusing on appropriate workflow processes and industry best practices.
ROI Healthcare Solutions
ROI Healthcare Solutions is healthcare's trusted IT Services Partner, founded in 1999. We save clients time and money, creating clinical, operational, and financial excellence through ERP and EHR initiatives. ROI offers industry-centric project management, consulting, implementation. optimization, support, and staffing services. Our leadership is committed to delivering quality services with highly engaged team members to clients who appreciate long-term partnerships.
Here are just a few revenue cycle engagements that ROI revenue cycle team members have led throughout their careers:
Central Georgia Health System: Through focusing on areas identified during initial assessment, and then efforts to ensure appropriate coding based on improved documentation, the client turned a $40,000 investment into a $400,000 improvement in net revenue during the first year.

Southern California Medical Center: Focused efforts on admission processes identified as not best practices during assessment saw a reduction in denials. The focused project of $20,000 showed a return on investment of $60,000 in first 3 months with annualized 1 year return of $240,000.




Rural New York Hospital: Focused efforts on ABN process ($30,000 investment) resulted in immediate return of $10,000 per month, in reduction of medical necessity denials. 1 year return of $120,000.
ROI gives life to our clients' mission and vision through optimizing processes, people, and technology. We are recognized by both Inc 5000 as a fast growing private company and Modern Healthcare as a Best Place to Work in Healthcare. ROI has been rated Best in KLAS within the KLAS Research's "Partial IT Outsourcing" category.